To protect the privacy of our clients, only general information will be provided in this SEO case study.  The name of the company and keywords targeted will not be provided unless our client has permitted us to utilize this information.
Background Information
Often times people think SEO is only for large companies with marketing budgets in the 6+ figure range.  We've proved that simply isn't the case in working with a local florist on improving their rankings in several core cities around their location.
The Campaign:
We started a small sized local SEO campaign to help this florist gain new customers through organic traffic.  We made some small on-site adjustments, assisted with new content placement and creation, and began building links to the site from 3rd party sites.
After just a few months of SEO work, their site was ranking not only on page 1 for the majority of their keywords but they were ranking #1 in several of their core cities.
Don't take our word for it, below is a screen shot of their current rankings and improvements: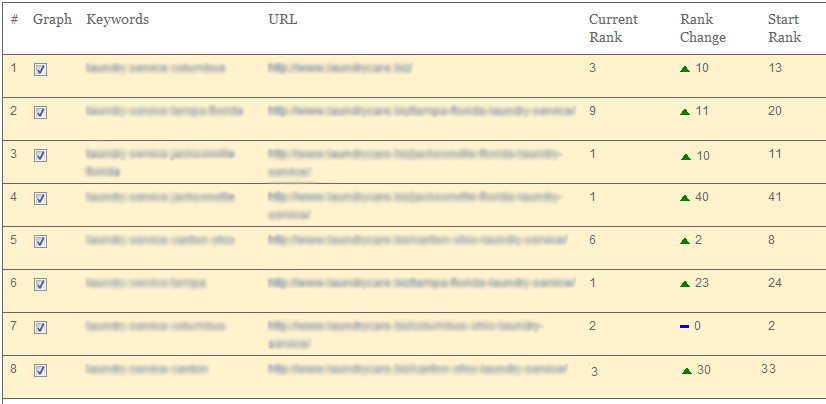 The Outcome:
As everyone knows, Valentines Day is one of the biggest holidays for florists, and this client reported to us they had one of their best Valentine's Days ever!  We love hearing from clients who are on page 1 and reaping the benefits of more search traffic and new clients, and that's exactly the case with this local florist who is enjoying increased traffic and #1 rankings.
Our client is extremely happy with the rankings and results of the campaign, and we're still handling SEO for them to branch out into different holidays and cities.
If you're interested in learning more about how online marketing and SEO can help your business, contact us today at 888-918-1665 or submit the form to the right to request a free consultation!