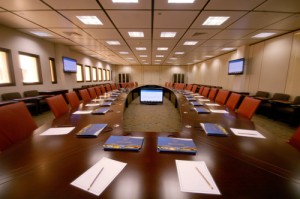 When it comes to SEO campaigns, there's usually three options: carry out the campaign in house, outsource to a specialized SEO firm, or don't do SEO at all.  In this article we're going to explain why we truly don't ever suggest in-house SEO campaigns for 99% of businesses.
I've personally managed in-house SEO campaigns at a small business before forming Simple SEO Group so I know first hand the challenges that arise.  For most businesses it just doesn't make sense to run an in-house SEO campaign for numerous reasons, and most in-house SEO campaigns don't do very well.  When it comes to an SEO campaign, it's usually much better managed in the hands of a competent SEO professional.

1) Deadlines
SEO usually has some sort of deadline, or a date that you need to get your site ranked by to generate revenue.  When it comes to in-house SEO, especially when a business owner is performing SEO, they tend to put it on the back burner.  We're all super busy, and I know first hand how easy it is to put SEO on the back burner, and unfortunately most times it gets left there and the campaign never resumes properly.
2) Cost
If you ask firms why they choose in-house SEO, they'll say to keep the costs down.  But let's look at it this way: what takes an in-house SEO team 5 hours to complete, my team can complete in 1 hour.  We have specialization on our side and years of experience, which allows us to get the job done faster and more efficiently.  Imagine if you could hire us for 1 hour and spend 5 hours of your time working on your business, you would see that outsourcing SEO ends up being less expensive overall.
3) Experience
You can't put a price on experience and specialization.  We have processes that we constantly refine — we spend hours upon hours each month making sure we stay at the forefront of the SEO industry.  When you're just managing your own campaign, it doesn't make much sense to spend money on tools and research to stay on top of SEO.
4) Fixed Costs
SEO comes with fixed costs– I spend hundreds per month for subscriptions, tools, and software to properly manage our client's SEO campaigns.  It just doesn't make sense to spend all this money on your own in-house campaign, so most small businesses don't spend the money on these tools and instead of working smarter they end up working way harder on their SEO campaign.
5) Core Business Focus
If you're spending hours upon hours on SEO, who is running your core business processes?  It's important to focus on your business' core competencies and keep focused on what you do well.  SEO is what we do well which is why so many businesses choose to outsource their SEO campaign to us.
SEO overall is great for businesses, and the vast majority of small businesses would benefit from ranking higher in search engines.  Don't get stuck with an in-house SEO campaign that goes no where — trust me I know from experience you'll see better results and save money by outsourcing to a quality SEO firm.